Details
Join us in building a community movement to ensure that all kids get the care they need when they need it most.
Walk. Stroll. Roll. Climb. Run. Jump. Skip.
Walk Your Way
How it works?
No matter where you are from - Alaska, Hawaii, Canada, stationed overseas, down the street, and everywhere in between - you can join in the celebration on Saturday, June 5, from the comfort of where you are. Fundraise leading up to walk, then tune in day of for the festivities to see how you, our UPMC Children's Hospital of Pittsburgh community, are making a lifesaving difference.
Have Fun
There are countless ways for you to participate virtually. Have fun, get creative, and Walk Your Way!
Walk at home with friends and family
Host a walk in your neighborhood
Run in your local park on walk day
Climb stairs with your little ones
Skip around the house
Walking on a treadmill counts too!
Looking for the perfect 1-mile route? Check out these suggested route maps!
Be sure to tag @ChildrensPGH and #WalkForChildrens for a chance to be featured on social media or in our celebration video!
Live Program
9:30 a.m. - Join our livestream program direct from UPMC Children's Hospital of Pittsburgh featuring Mikey & Big Bob from KISS FM, Pittsburgh Today Live's Mikey Hood and David Highfield, as well as a Patient Champion medal ceremony, remarks from UPMC Children's president, Mark Sevco, Children's Hospital of Pittsburgh Foundation President Rachel Petrucelli, a kick off pom-pom wave and much more!
ALL DAY - Walk your Way! Choose your location, whether it's a route in a local park, a loop around your neighborhood, or somewhere totally unique. Choose your time. Lace up your shoes. Then get out and WALK! You might even catch some Walk for Children's volunteers out and about with prizes and activities for you!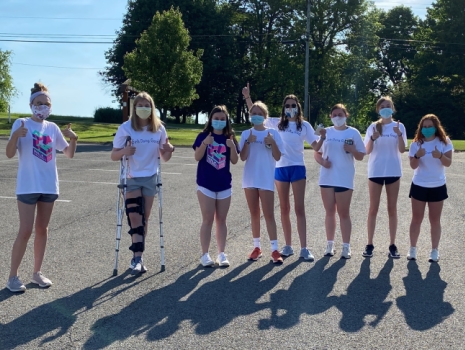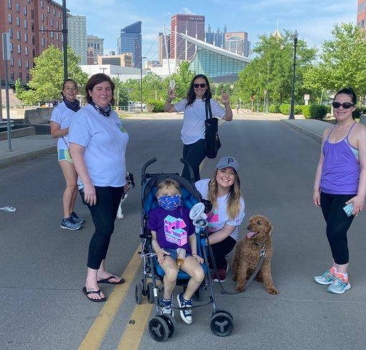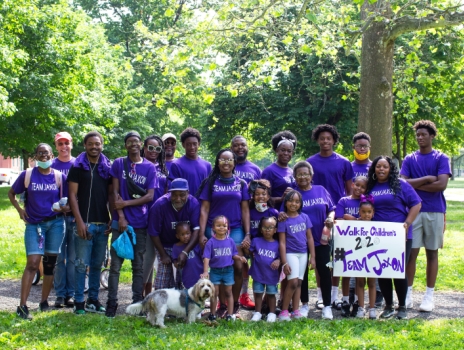 Walker Participant Mailing

All walkers will receive a mailing that includes their 2022 Walk for Children's t-shirt as well as other branded promo items, a pom pom to wave in support of our patient champions, and information on how to host a fun celebration no matter where you are.

Register before Sunday, May 23rd to receive your shirt in time for Walk. Anyone who registers after May 23rd will receive their mailing after the event.

Walk in a Box

All team captains will receive a Walk in a Box mailed to their home filled with items that will bring the excitement of Walk directly to them and tips and tricks on how to get their team excited for the event.

Social Sharing Tip: take a photo or video of you opening the box and share it with your Walk team and on social to get everyone excited. Don't forget to use the #WalkforChildrens hashtag and tag us at @ChildrensPgh

Fundraise
Interested in helping more families or giving back to the hospital that cared for your loved one? In the weeks leading up to Walk, we'll have fun challenges and contests that will get the whole family excited and involved. For more ideas on how to raise money and hit your personal and team goals, visit our Fundraising page. Top walkers and top teams will be recognized during our walk celebration.
Celebrate
Join the thousands of families, staff, and community members like you, the morning of Saturday, June 5, as we walk a mile in support and in celebration of our patients. This day will be filled with inspiring stories, patient champion highlights, and feel good moments that will make you feel proud to be involved.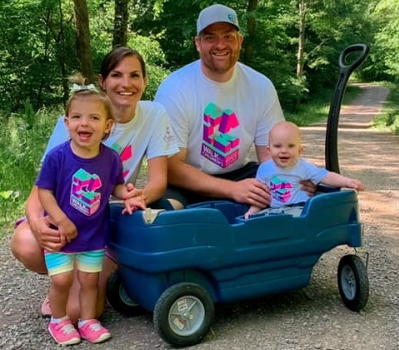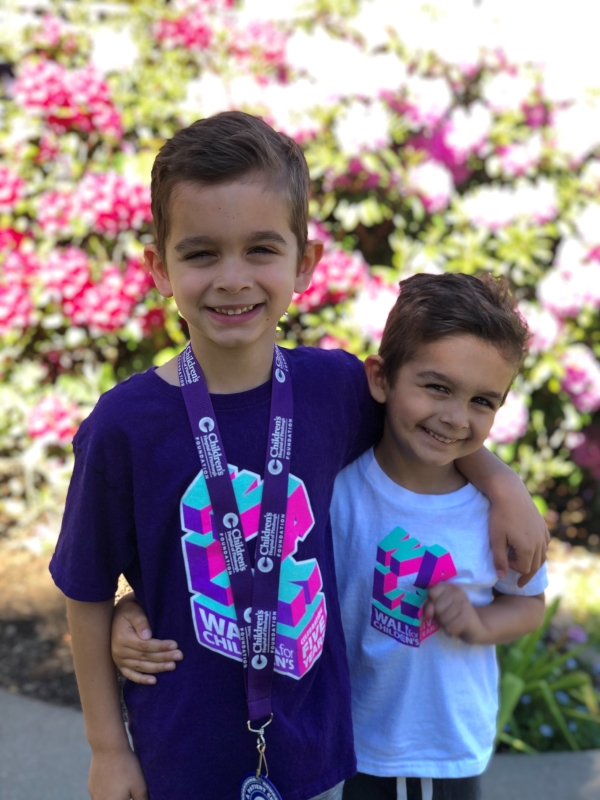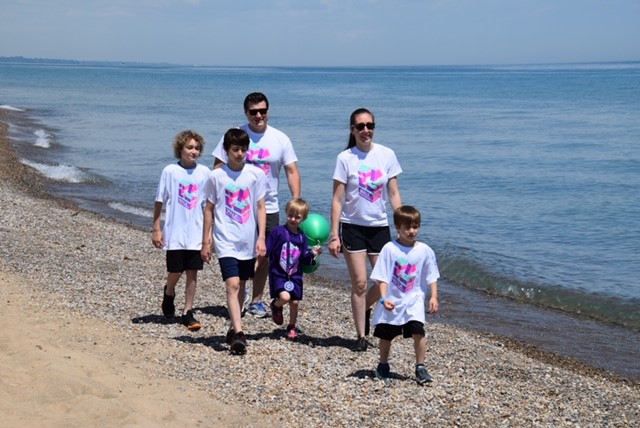 Share Why You Walk
Leading up to and on the day of Walk, share your story and photos. Update your participant page and share why or who you walk for. Take photos and videos and share on social media using #WalkforChildrens. Help by sharing with others what UPMC Children's Hospital has meant to you and your family. Spread the word!
Social Sharing Tip: take a photo in your shirt or video of your patient champion receiving their medal and share it using the #WalkforChildrens hashtag and tagging us at @ChildrensPgh.
No matter where you are, you'll be able to join in and celebrate the patients, the expert care, and the groundbreaking research being discovered at UPMC Children's.