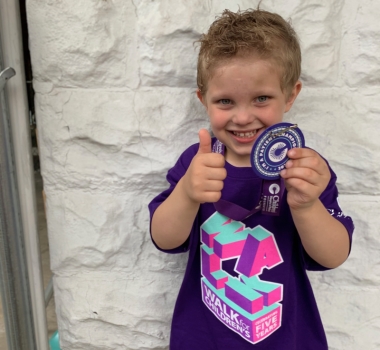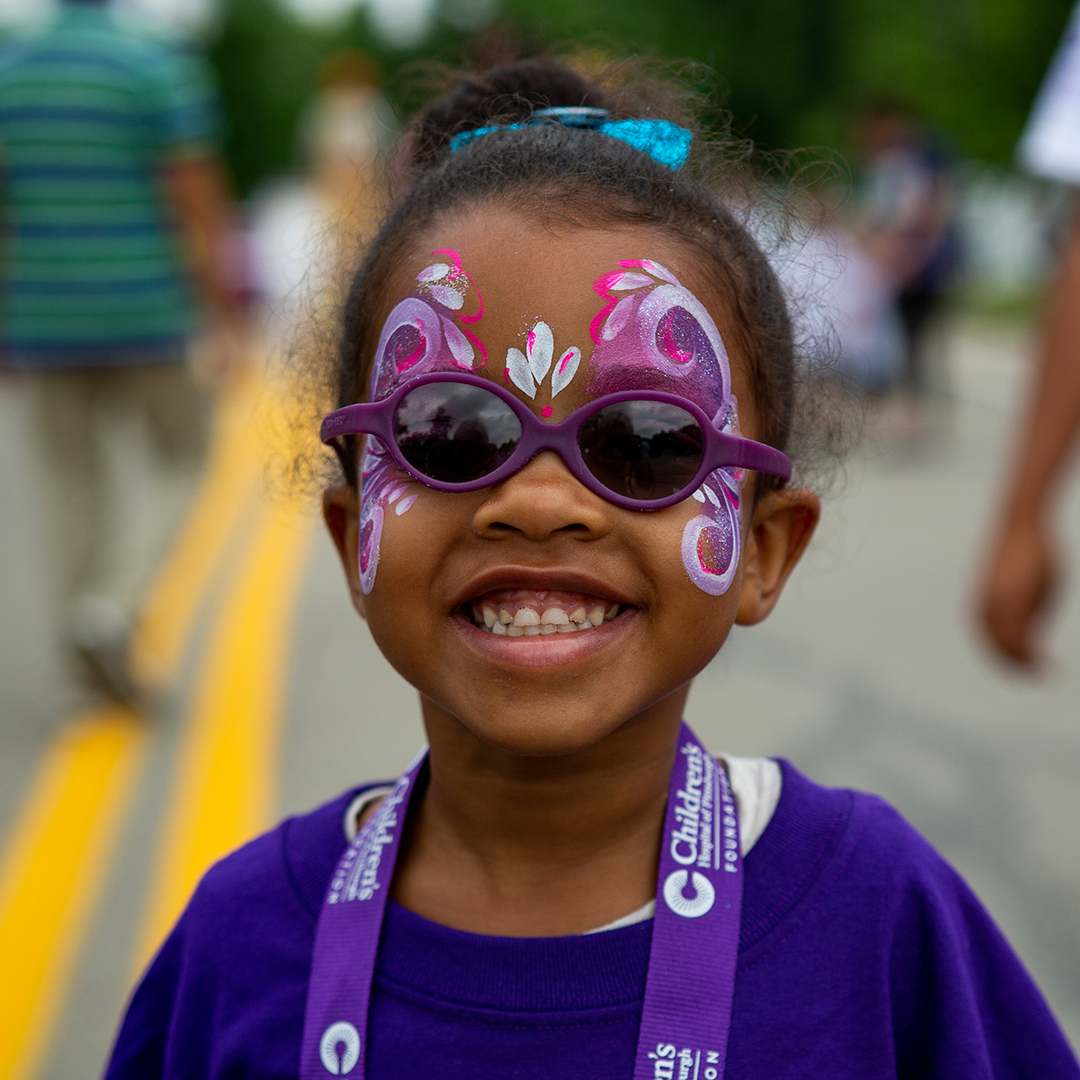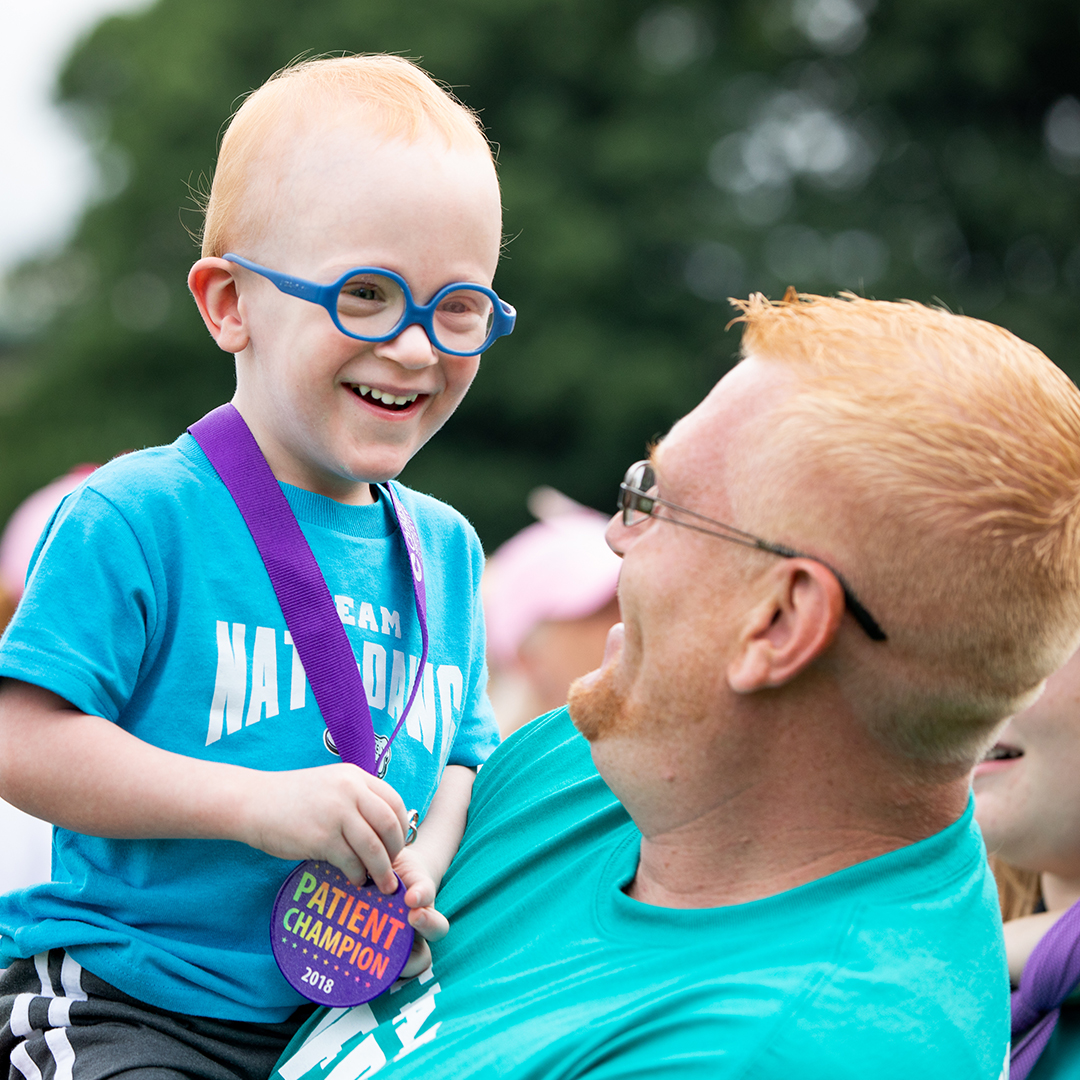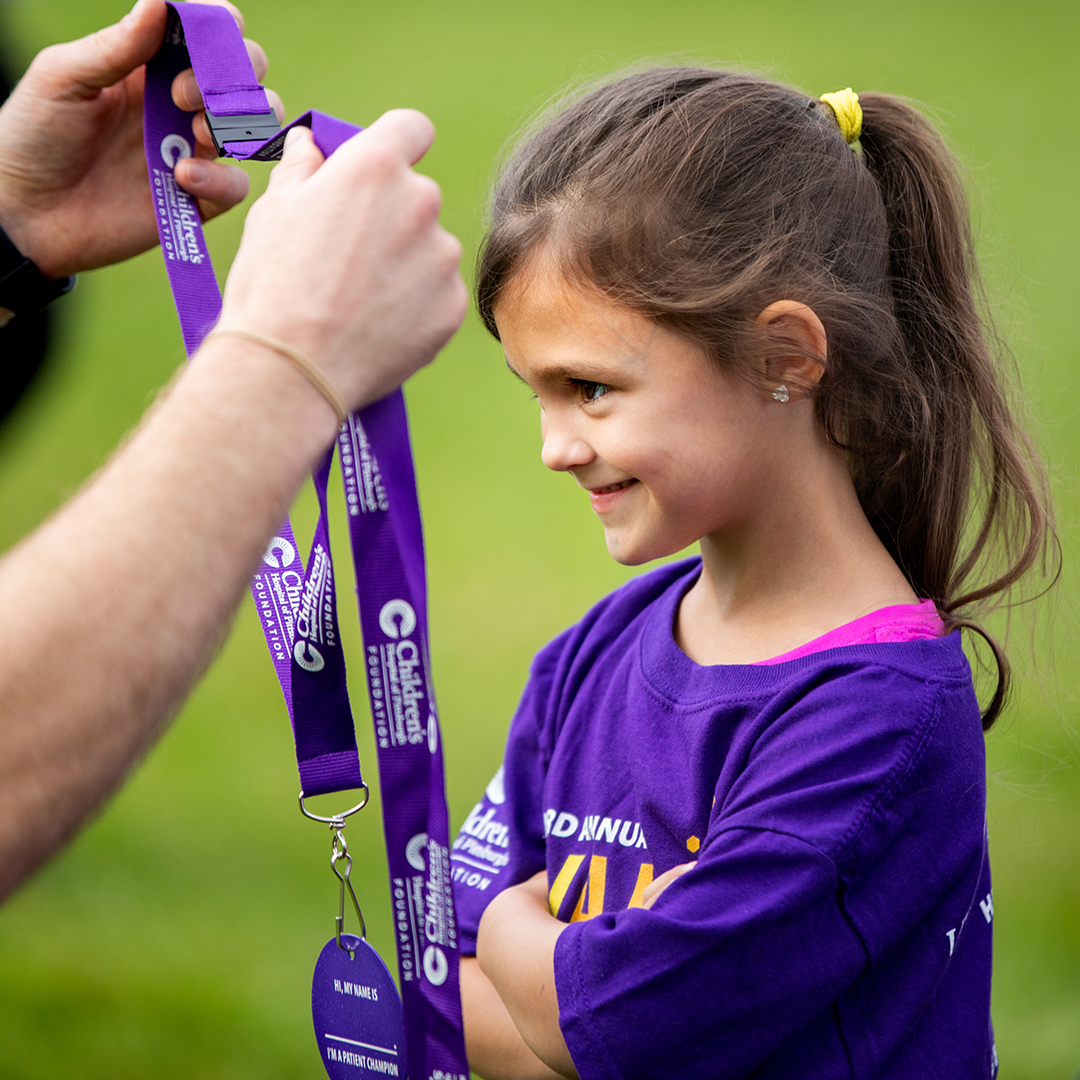 These are just a few of the faces of WHY we walk.
They each tell a story of overcoming an obstacle and pushing through adversity. Our patients are courageous and don't back down from a fight. Instead, they stand up and face it like a champion.
In recognition and in celebration for all they've been through and overcome, we recognize our brave patients who we call our Patient Champions –whether they are currently being treated at UPMC Children's, a past patient, or in remembrance of those who are no longer with us. These kids show great strength and courage throughout their medical journeys and are the definition of a true patient champion.
Recognition
We recognize all our champions with a:
special purple Walk for Children's 2022 shirt
patient champion medal
All you need to do is register your child as a 'Patient Champion' during registration. Select child, then answer 'yes' to the "Are you a Patient Champion?" question.
Sign up today as a Patient Champion
We Walk For…
Get to know a few of our patient champions by reading their stories below.



Wyatt

"Wyatt was born in December 2018 with a rare congenital issue. Already, Wyatt has had over 20 surgeries and has spent months in either the NICU, the PICU or on the surgical floor. We have formed such special relationships with Wyatt's doctors and nurses and are so thankful for the many ways they have cared and continue to care for our sweet son. We walk as a way to honor Wyatt's resilience, to say thank you to his outstanding medical team at Children's, and to play a small part in helping other families receive the same type of amazing care that Wyatt has received."

- Matt & Katie, Wyatt's parents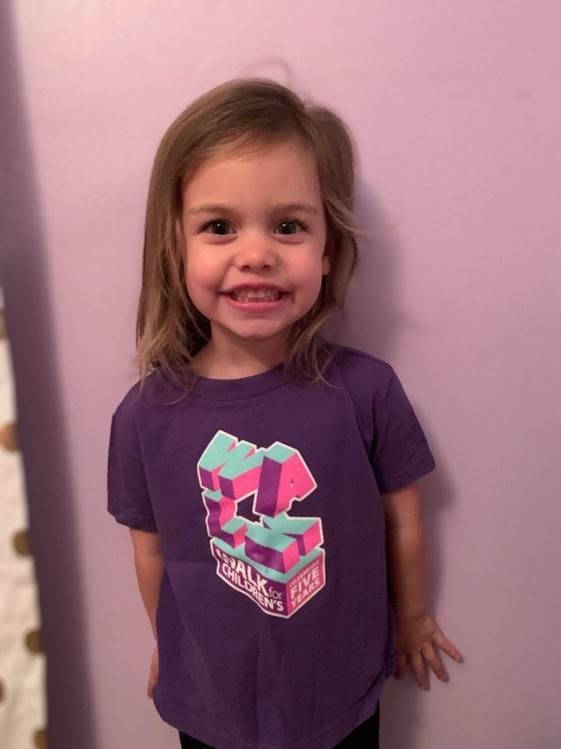 Olivia

"When she was just 5 days old, Olivia was sent to the Emergency Department at UPMC Children's Hospital of Pittsburgh due to weight loss and failure to thrive. We are very lucky to have such wonderful doctors here at Children's Hospital who were able to find and treat Olivia's heart condition to keep her healthy and safe. We were referred to the Heart Institute to manage her condition, where our experience has been absolutely great. Every doctor, nurse, and staff member at Children's has been outstanding. To show our love and appreciation for Children's and the Heart Institute, we participate in Walk for Children's every year."

- Kassandra & Cory, Olivia's parents
Register Today
Join us in supporting more families like the above by registering for Walk for Children's presented by UPMC and UPMC Health Plan. Regardless of how you choose to participate, your support and fundraising helps provide hope, healing, and answers for the sickest and bravest kids in our community.