Why Join
Walk for Children's 2022 presented by UPMC and UPMC Health Plan is our largest event in which patients, families, physicians, employees, community members, and corporate partners join together in celebration, in honor, and in support of the kids and families that have been cared for at UPMC Children's Hospital of Pittsburgh.
Since the very first steps we took together in 2016, Walk for Children's has raised over $4.6 million dollars. You've walked, strolled, wheeled, and rolled over 52,000 miles in support of a movement to advance pediatric health care for kids and families in our community.
Help provide hope, healing, and healthier tomorrows for the brave little kids we call 'champions' by participating in Walk for Children's. Join us as we "Walk a Mile in Their Shoes".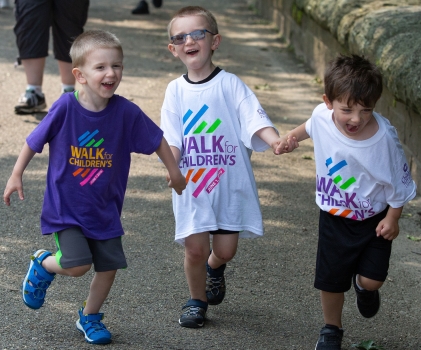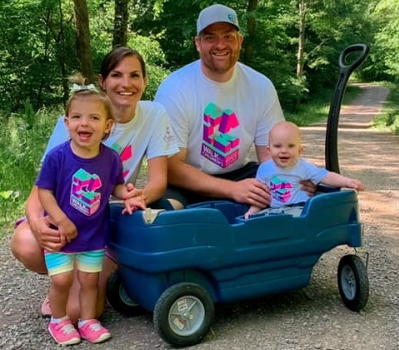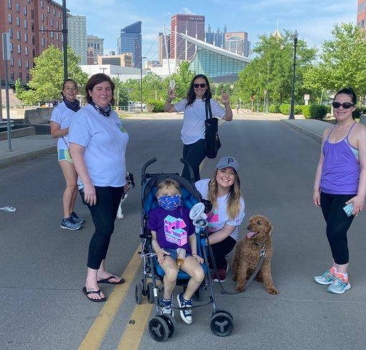 Why We Walk
This year we celebrate and recognize each patient and family for their unique journey and ask our community to raise money and "Walk a Mile in Their Shoes". Share your UPMC Children's story whether it lasted hours, months, years, or is ongoing and inspire other families and the community to join.
Nora, Nora's Warriors

We plan to walk for Nora, but also for Nora's friends. For all of the beautiful and strong families that we have met and will meet along this journey. Kids, who, like Nora, have extra challenges that they didn't ask for and don't deserve.

Jack, Jack Jack Strong

Walking a mile in Jack's shoes is like that of a typical kindergartener. He likes to jump head first into activities and likes to keep busy. Three times a day he takes his meds and may occasionally need to take a little break to recharge throughout the day. He doesn't let anything hold him back. We're very grateful for the wonderful, life changing care UPMC and Dr. Vockley & his staff have provided for Jack.

Cam

Walking a mile in Cam's shoes means having among the best comprehensive and compassionate care in the country right here at our own Down Syndrome Center. It also means balancing appointments across 13 remarkable subspecialities to ensure she continues to have the best opportunities to thrive. We are looking forward to joining Walk this year!