Why Join
Walk for Children's 2021 presented by UPMC and UPMC Health Plan is our largest event in which patients, families, physicians, employees, community members, and corporate partners join together in celebration, in honor, and in support of the kids and families that have been cared for at UPMC Children's Hospital of Pittsburgh.
Since the very first steps we took together in 2016, Walk for Children's has raised over $3.8 million dollars. You've walked, strolled, wheeled, and rolled over 49,000 miles in support of a movement to advance pediatric health care for kids and families in our community.
Help provide hope, healing, and healthier tomorrows for the brave little kids we call 'champions' by participating in Walk for Children's 2021.


Virtual Walking In-person Still Deciding
Walk Your Way
You shared and we listened. We're excited to host our first ever hybrid Walk for Children's event. Whether you want to walk with us in-person or walk at a location of your choice with your family and friends, we have a way for you to participate.
You choose how you want to participate.
Virtually


If you want to walk in support of UPMC Children's by walking at home with friends and family, hosting a walk in your neighborhood, or running in your local park on Walk day, you can do that. Climbing stairs with your little ones or walking on a treadmill counts too! Get creative and 'Walk Your Way'!


In-Person
If you prefer to join us for a scaled back and socially distanced in-person walk at one of our locations around Pittsburgh, this is the option for you. In-person events will be planned in accordance with national, state, and local protocols for safe outdoor gatherings.


Still Deciding
Not sure how you plan to participate? Choose this option during registration and decide closer to the event if in-person or virtual is best for you. Regardless of how you choose to participate, we'll all be walking together for the same purpose celebrating our patient champions, honoring those we've lost, thanking our healthcare heroes, and raising much needed funds.
In Person Details Virtual Details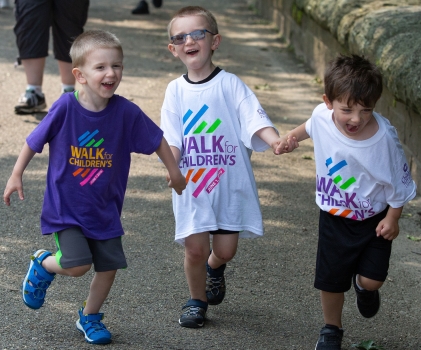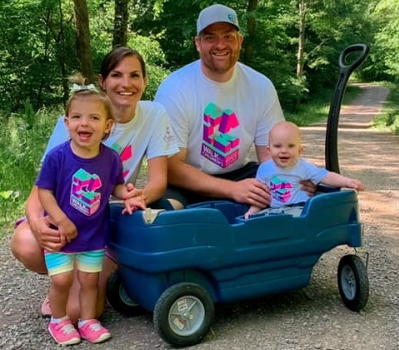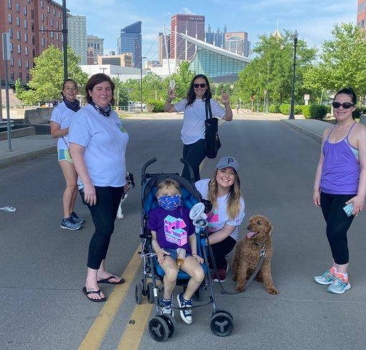 Why We Walk
"Wyatt was born in December 2018 with a rare congenital issue. Already, Wyatt has had over 20 surgeries and has spent months in either the NICU, the PICU or on the surgical floor. We have formed such special relationships with Wyatt's doctors and nurses and are so thankful for the many ways they have cared and continue to care for our sweet son. We walk as a way to honor Wyatt's resilience, to say thank you to his outstanding medical team at Children's, and to play a small part in helping other families receive the same type of amazing care that Wyatt has received."

- Matt & Katie, Wyatt's parents